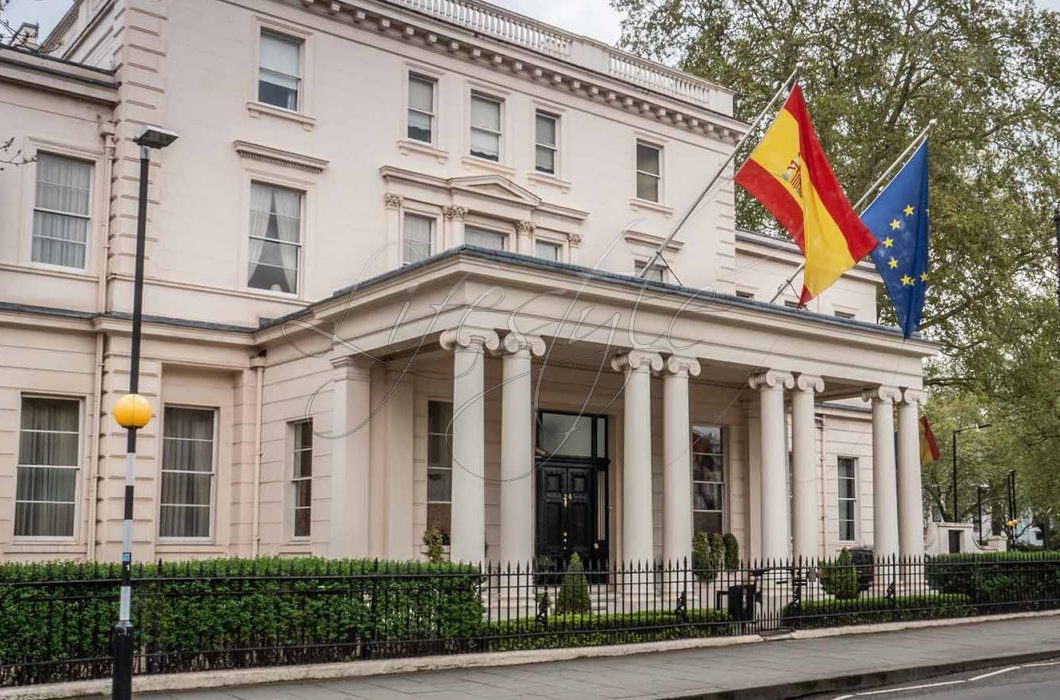 Spanish residency requirements for British citizens / UK nationals changed on January 1st 2021 when the UK left the EU.
British citizens / UK nationals now have to follow the same process as other non-EU national citizens of third countries to get Spanish residency, i.e. there is a requirement to first obtain a visa.
The minimum income required for a British Citizen / UK national to obtain a residency visa, is a lot higher than it was to get residency before Brexit.  In most cases a single applicant needs to have at least €27k per year, whereas previously less than €6k income would have been sufficient.
You also have to obtain a police criminal check report, and medical certificates are also required as part of the visa application.
Spanish Residency Visas for British Citizens and UK Nationals
The Spanish residency visa application is made through the Spanish Consulate either in London, Manchester or Edinburgh, depending on which part of the UK you live.
There are some exceptions to this requirement. For example, if you are joining a family member who is already a Spanish resident.  Or if you were already living in Spain (legally) before 31 December and can prove this.  If you fall into either of these categories, please read our article Withdrawal Agreement TIE for British UK Nationals in Spain.
The UK is included in the list of countries who's citizens don't need Schengen Tourists visas, and citizens of these countries are allowed to apply for residency as a 'family member of a resident' whilst visiting Spain as a tourist.
With the exception of the Investor 'Golden' Visa, in all other cases, Spanish residency visa applications have to be made in person at the Spanish Consulate in the UK, before you travel to Spain.
Once you arrive in Spain with the relevant visa, (or otherwise meeting residency eligibility, you can begin your application for the Spanish residency card, the TIE, 'tarjeta de identidad de extranjero'.
The following is a summary of the various types of Spanish residency visas that British Citizens and UK Nationals can apply for, and more detail regarding residency for family member of existing Spanish residents.
Family Members of British Citizen UK Nationals Already Resident in Spain
As noted, the right to Spanish residency can be extended to a spouse or civil partner, and to direct descendants or dependents who are part of your household, and under 21 years of age.
If the Spanish resident family member is a national of an EU country, or British citizen / UK national with protected rights under the Withdrawal agreement, then the UK family member joining them, can travel to Spain as a tourist, but must apply for Spanish residency within three months of arrival.
Where the Spanish resident family member is a national of a third country, the individual or family members joining them, need to first obtain a family reunification visa.
In both cases the sponsoring Spanish resident family member has to prove that they have sufficient financial means to support themselves and their family, and provide them with self funded access to healthcare.
Non-lucrative visa for Spanish Residency
The non-lucrative visa for Spanish residency is for those who have means to support themselves without working whilst residing in Spain.  According to the the Spanish Embassy website, it is 'for non-working individuals (with a reliable, ongoing source of income and substantial savings) who wish to reside in Spain for more than 3 months'.
Residents with this visa cannot engage in any type of 'economic' activity whilst in Spain.  To obtain the visa, they must have private medical insurance and prove that they have either sufficient capital to fund the duration of their residency, or adequate secure income, e.g. pension, business or investment income.  The income requirement for a couple is just under €33k per year.
Investment Visa for Spanish Residency
British citizen / UK nationals can obtain a Spanish residency visa under the Spain's Investment Permit Program. More commonly known as the 'Golden Visa', it allows investors and their families who meet the requirements to secure Spanish residency by investing in Spain.
The minimum qualifying investment is €500.000 into real estate. Larger investments such as bank deposits, purchase of shares in a Spanish company or Spanish Government bonds are also eligible.
'Golden visa' Spanish residency doesn't impose a minimum period of residence, and is renewable for up to 5 years.
Work Visas for Spanish Residency
To apply for a work visa, a British citizen / UK national will need to have an offer and contract of employment from a Spanish employer. There are a few exemptions from the requirement for a Spanish work visa. For example, scientists or teachers invited by a Spanish University or research institution.
Entrepreneur Visas for Spanish Residency
The Entrepreneurs Visa is for British citizen / UK nationals wishing to start a business in Spain, or move or expand their existing business to Spain. This includes freelance working and self-employment.
An entrepreneur visa applicant planning to work on a self-employed basis, must demonstrate that their proposed enterprise in Spain is viable and also that they have sufficient economic means to fund themselves and their planned business activity through to profitability. The minimum requirement of personal funding is approximately €13k per year. Business running costs, e.g. social security are counted in addition.
Those with a high-tech, high-growth business idea and the qualifications to pull it off can also apply for an entrepreneur visa. The business plan has to be approved by the Ministry of Economy and Competitiveness and the applicant must have the financial means to start the business.
The entrepreneur visa is a temporary work residency, valid for two years and renewable.
In relation to visas for business purposes, the website for the Spanish Consulate lists the following general examples of possible requirements amongst others:
a) Work Permits or Licenses that sanction the building, opening and operation of the planned project or the professional activity, including the information regarding the stage of the process and, if corresponding, certificates of applications filed with competent authorities.
b) Business Plan of Activities that will be carried out, with the anticipated investments shown, projected profits and the possible amount of jobs created and proof of sufficient economic funds, or contracts of investments or loans from financial institutions. There must be evidence of sufficient funds to establish and maintain employment indefinitely.
c) Proof of having the legally required professional qualification or sufficient experience of carrying on professional activity, as well as professional registration when required.
Student visa
As the name suggests, this visa allows Spanish residency for those coming to study in Spain. You can apply for the student visa for undergraduate courses, Masters, Ph.D. and other short term qualifying studies.
The student visa is valid for one year and renewable. It also allows work for up to 20 hours per week on an internship, gives easy access to getting a work permit once your studies have finished. Student visas also allow the students family members to get Spanish residency subject to the conditions of financial means being met.
Applying for the Spanish Residency Foreigners ID Card (TIE) for Non-EU Nationals
Once you have arrived in Spain with the relevant visa or otherwise meeting the eligibility for Spanish residency, you can begin the process to apply for Spanish your residency card or TIE as it's called, 'tarjeta de identidad de extranjero'.
The application for the TIE has to be made in person at the Provincial Foreigners Office, or National Police station in the area that you are living.  You go along with your residency approval letter, completed (EX17) application form, modelo 790 form stamped as paid or with €12 payment receipt, small photos, and copies of you passport, visa and padron.  Everything is checked and they and take your fingerprints.  The card is ready after a few weeks, it is collected from the police station usually by appointment.
Requirements once you have Spanish Residency
There is no requirement for holders of the 'Golden Visa' to spend a minimum number of days in Spain, however to renew a Non-Lucrative Visa, the holder has to prove that they spent at least 6 months of the 1 year duration of their residency in Spain.  So holders of the Golden Visa can keep their tax affairs out of Spain, however this is difficult to do with the Non-Lucrative Visa.
You are generally liable to pay taxes in the country in which you reside. Your country of residence is usually deemed to be the one in which you spend 183 days or more in.
Tax for Spanish Residents
If you become tax resident in Spain you pay tax on:
*General income
*Interest on savings and investments
*Capital gains on sale of assets
*Wealth (if your total wealth is €700k or more – €1m including your main home)
*Gifts and inheritance
Taxes apply to worldwide income, interests and assets.
Planning before taking up Spanish Residency
The process for British Citizens / UK Nationals to get residency in Spain is now a much more involved and lengthier. You can no longer just turn up in Spain and apply. Aside from the convoluted formalities of the process itself, prior to applying, there is now the added need to determine which type of residency you qualify for or which will be right for you.
There were already lots of things to consider when taking up Spanish residency, now there is a lot more. Moving to Spain now requires detailed planning and a lot of time spent researching. Unless you employ the services of a specialist company like ours to advise and guide you through the process.
Planning to Move from the UK to Spain?
Call / WhatsApp