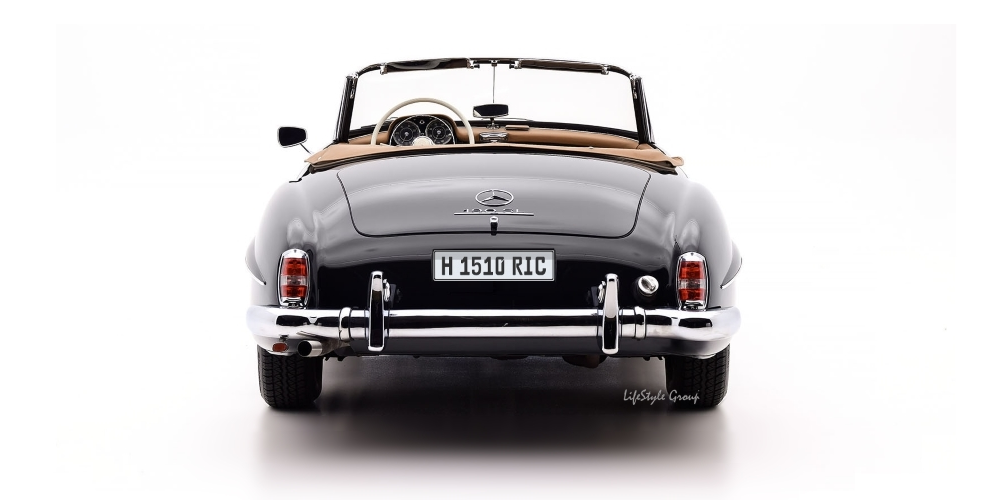 Historic licence plates for Classic Cars
Southern Spain is the perfect place to keep and drive a classic car.  Historic licence plates are the perfect way to display your classic car's authenticity.  Prestige aside, there are some practical advantages too, such as road tax exemption, lower insurance, and ITV road worthiness test reduced to as little as once every 5 years.
But getting Historic licence plates for a Classic Car in Spain, involves quite a lot more than registering a vehicle with standard Spanish number plates.  On top of dealing with dealing with at least 7 different authorities and government agencies, you often need to employ a specialist assessor, and or certified heritage vehicle technical engineer.
  With our Historic licence plates service, you only have to deal with us.  Getting Historic licence plates isn't a straight forward process, and can end up being very costly and time consuming if you don't get it right.  This is where our knowledge and experience is invaluable.  We know exactly what we're doing and make sure the job get done efficiently and cost effectively.
What's included our Historical licence plates service?
Each classic vehicle and owner situation is different.  Whatever the case, we can cover everything required from start to finish to get the job done.  To begin with we'll carry out an initial assessment at no obligation and at no cost.  This assessment comprises:
Eligibility Check
Before you start spending money your classic car will be checked for eligibility by a qualified vehicle technician
Tax Calculations
We'll calculate the taxes that may be applicable to your vehicle, and advise you on how to limit or avoid
Summary of costs
We provide you with a detailed, itemised breakdown of all costs to get Historic licence plates onto your classic
Once the initial assessment has been completed and your classic car confirmed as suitable for Historic licence plates, we get started.  Our service covers:
Obtaining Spanish technical documentation
Technical assessment at approved vehicle laboratory for 'historic' certification
Classic Club vehicle compliance certificates and valuations
Presentation at the regional authority for official historic vehicle categorisation
Arranging all appointments, attendance and liaising
Taking the vehicle or accompanying you with it to all necessary inspections
Preparation & presentation of all paperwork to the various authorities
Advice on limiting or avoiding registration taxes
Application at the DGT for historic registration number
Ordering "H" plates from specialist provider, collecting & fitting
Specialist Classic Car insurance quote
In addition to the above we can also carry out customs assessments for non-EU vehicles, arrange provisional licence plates, and prepare and present special registration tax exemption applications for change of residence.
Why use our Historic licence plates service?
We present you a detailed breakdown of costs upfront, so there are no hidden surprises.  As we are highly experienced experts, you can rest assured everything will be done correctly.  We will save you time and money.  You'll not need to worry about communication if you don't speak Spanish, or about getting stuck in the process.  We do everything for you.  We handle the registration of your vehicle on to Historic licence plates, professionally and provide exceptional customer service.
Historic licence plates display your classic cars status.  With it's heritage officially confirmed, you can achieve added value to your vehicle.  You can also register your Classic in its original condition without need for conformity, not to mention less frequent trips to the ITV!
Employ our expertise to get Historic licence plates for your Classic Car