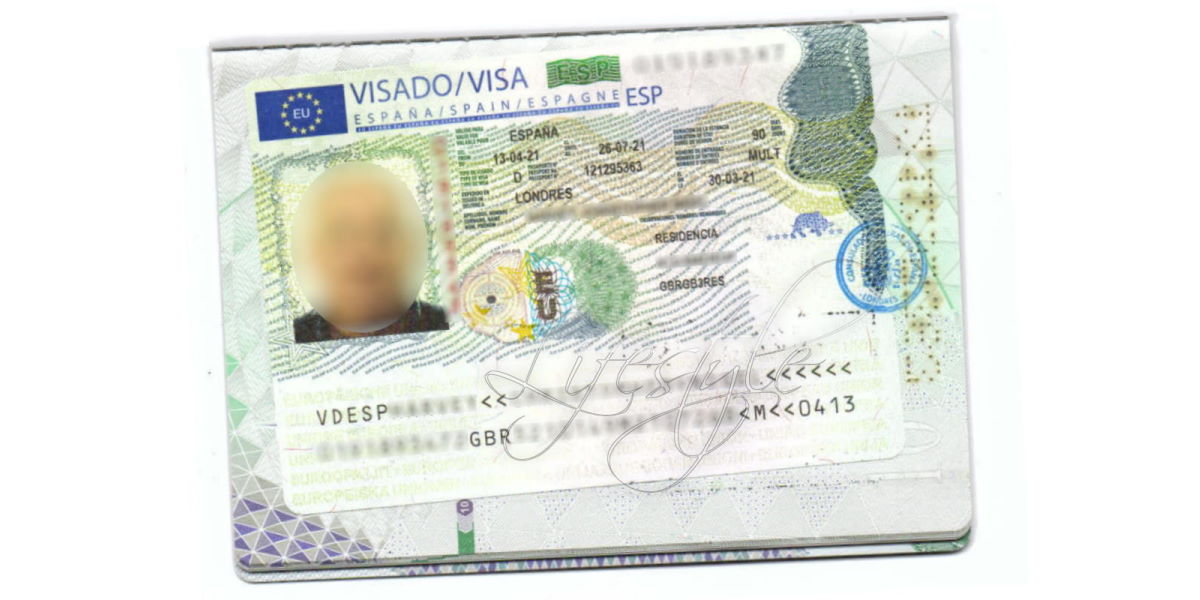 Non Lucrative Residency Visa for British Nationals
We have lots of experience helping British nationals get Spanish residency and make their transition to Spain.  Things may have changed since the UK left the EU however every year we still help hundreds of British Nationals to get Spanish residency as citizens of third countries via the non-lucrative residency visa scheme. 
Spanish Non Lucrative Visa Requirements
Spanish Non Lucrative Visa Application
If you meet the requirements, then you'll need to get everything ready to present your application at the Consulate.
Spanish Non-Lucrative Visa Service
We've assisted with non-lucrative visa applications for just about every possible situation.  From retirees, to business owners, families relocating, to professional sports people coming to Spain to train, to name just a few.  
Whatever your situation, you can rely on our expert assessment to confirm that you meet the requirements, and assuming you do, our knowledge and experience to make sure you present a complete and correct application. 
The Non-Lucrative Residency Card
Once you have your visa our residency services team are on hand to assist you registering in Spain and getting your TIE residency card.
Our first British non-lucrative visa clients collected their visas from the Spanish Consulate in London shortly after the UK left the EU.  Since then we have assisted hundreds more with successful non-lucrative visa applications in all three of the Spanish Consulates in London, Manchester and Edinburgh. 
Each Consulate works differently and has its own way of applying the rules and requirements. Having handled so many applications at each, we know from first hand experience exactly what each look for and can guide you accordingly.
Spanish Non-Lucrative Residency & Tax
When you use our residency services, we also provide you with information about the things you'll need to do and consider when taking up Spanish residency, this includes information about Spanish tax.
Planning and understanding tax in Spain is an essential part of Spanish residency.  In all cases we'll cover off the basics, however if you're not sure about your tax position as resident in Spain, you can speak to a qualified adviser specialised in change of residence tax planning for the UK and Spain.
Your questions about Spanish taxation will be answered and you'll get a clear understanding allowing you to confidently proceed with this part of your transition to Spain.
Here's what our customers who have to say:
'Would like to thank Simon and the team for all the help in getting my visa. Nothing was too much trouble. Would recommend this company they are fantastic.' S. Benson
'I'm so pleased with Lifestyle, the service I have received has been absolutely incredible, they really are the best company in this field, always respond to any questions quickly and definitely go the extra mile so a big thank you to Sam and all the staff at Lifestyle Services 10/10' R. Ellis
'Couldn't of done it without them, made a complicated process easy' G. Jackson
'I have had the most amazing service from Lifestyle Services. They guided me every step of the way with what they required to compile my Application Pack for my Non Lucrative Visa. They answered any questions I had and were always lovely to talk to.
On the day of my appointment at the Spanish Consulate the gentleman that took my Application was so impressed with the pack that he asked his colleagues over to take a look at it! Consequently, my application appointment was over quickly and without any stress.
I wouldn't hesitate to recommend Lifestyle Services and would definitely use them for future visa renewals!' A. Archer
'People told us it was very difficult to get residency in Spain after brexit , Lifestyle Services made the process very easy for us and helped us every step of the way , I would highly recommend them if you are thinking about the move' J. Fairhurst
'Brilliant service for a good price I got my visa sorted within 4 weeks I would highly recommend this company and I would definitely use them again if I ever needed them thanks . . .  well done' M. Armstrong
'After contacting Lifestyle I quickly received every small detail of what I needed to do to get my residence visa. All the paperwork was sent through to me to make it easy to follow. The process is slow with waiting for forms being sent to and from government departments. The whole process from start to finish took 5/6 weeks. Manchester consulate once they have all the correct documentation are very quick at turning it around. Well done Lifestyle' D. Liley
(+34) 951 77 55 44 / (+44) 033 0001 0777