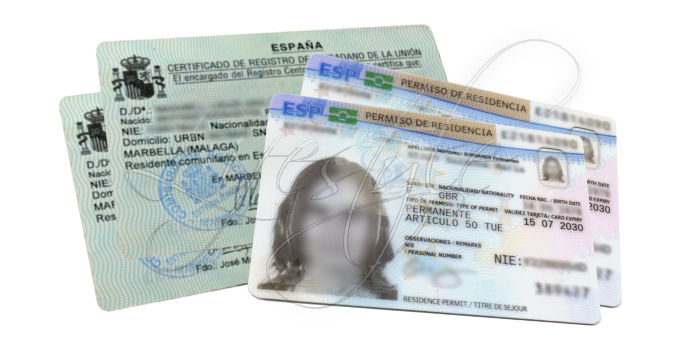 Tarjeta de Identidad de Extranjeros TIE for British Nationals with a Residency Certificate
Following the Spanish Governments announcement  on 4th July 2020, the Tarjeta de Indentidad de Extranjero, or TIE as it's known, is now issued to UK Nationals applying for residency.
The green Residency Certificate for EU citizens, remains valid for UK Nationals living in Spain, and certifies the holder's rights as an EU citizen under the withdrawal agreement.  
Do I Have to Exchange my Residency Certificate For A TIE?
There is no obligation to apply for the TIE, however you can voluntarily do so.  
UK nationals who hold a Spanish Residency Certificate get a like for like swap.  You do not have to provide proof of financial means or healthcare.
UK National Residency Certificate TIE Exchange Application
Need Some Help Getting Your TIE?
The application process to get a TIE if you have a Residency Certificate is quite straight forward, however if you need a helping hand we can send you more info, and also the following services
If you'd like help with both its €125 (inc IVA)
Complementary Spanish Tax Review
Planning and understanding tax in Spain is an essential part of Spanish residency. If you recently took up residency and are not sure about your tax position as a resident in Spain, you can speak to our tax adviser and get your questions about Spanish taxation will be answered.
Here's what our customers who have to say:
'Five star service, arranged everything for our Residencia so quickly after pandemic. Very professional and helpful. Thanks All' TJ
'Fantastic service, very professional and prompt in responding, very good' HC
'I have used Lifestyle for my Residency and to sort my Spanish Driving Licence. Everything was fully explained to me and I cannot recommend them enough. I was met at the Police Station by Maria and my residency was all sorted for me, I do not believe without their help I would be here in Spain. Big thanks to them.' KE
TIE for UK Nationals - Made Easy®
Phone / WhatsApp
(+34) 951 77 55 44 / (+44) 033 0001 0777