What We Do
If you live in Spain be that full-time or as a holiday home owner, or you are planning to, there will always be things you either can't do, don't know how to do, or simply rather someone else did for you.   This is exactly what our services are for.
We provide clear information, guidance, advice and useful services to help you get started and make the most of your lifestyle in Spain.   We assist with as little or as much as you need us to, removing the hassle, helping you avoid making mistakes, and saving you time and money.
Our aim is to help expats and visitors make the most of their time in Spain. Whether it's the first step of getting an NIE, switching your car from UK to Spanish number plates, or something a bit more specialised, like planning the financial & tax side of your change of residence to Spain, we have you covered.
Services for Moving to & Living in Spain
We personalise everything to your requirements.  Our experienced and knowledgeable consultants listen and understand your situation, so we can choose the right services to make sure everything you need is taken care of.
Almost everyone in our team made the move to Spain from the UK or another country, and collectively we have many decades of experience living in Spain.  For the last 10 years we've been using this experience to help people do what we've done and make a successful transition and life in Spain.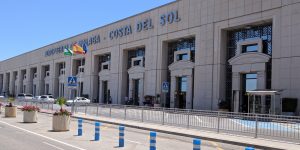 Moving to Spain Services
You may be at the start of planning your move, or you've already made the step and arrived and now need to get things organised and set up.  Whatever stage you've got to with your move to Spain, there are things that we can help with.  Here are just a few:
Information guidance and advice to help you plan your move
Choosing the right area and finding a property to rent or buy
Arranging removals and transport  for cars & boats
Registering vehicles on to Spanish licence plates
NIE, residencia, padron, driving licence exchange, social security,
Bank accounts, mortgages and currency exchange
Legal conveyance when purchasing a property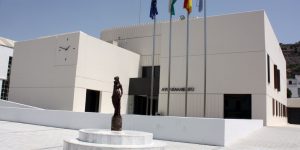 Living in Spain Services
If you've been in Spain a while, you'll know that things that should be straightforward, are just not.  Even people who speak Spanish or who are familiar with the system, pay 'gestors' and 'abogados' to organise things and manage their affairs in Spain.
Apart from the administrative side, interacting with the various authorities on your behalf, there are a multitude of other services we offer.  From basics like, translation and interpreting, insurance, property repairs and renovation, to legal, tax, business and financial matters, there is almost no limit to what we can assist you with.
GENERAL SERVICES for living in Spain, PROPERTY SERVICES – for buying, selling, building, maintenance and renovation, PROFESSIONAL SERVICES -for your business, financial, legal & tax affairs.
Where Our Services Are Available
We provide the full range of our services throughout the Costa del Sol and surrounding areas.  From our office conveniently located a few kilometres east of Marbella, we also organise, arrange and manage services in other areas of Spain.
We have service consultants, representatives and partners in Murcia, Alicante and Majorca, where we offer and arrange:
NIE & Residency Applications
Translator and Interpreter
Registration of vehicles to Spanish number plates
Gestoria and Business, Tax and Financial Services
Registration of classic cars to Historic licence plates
In areas that we don't have representation, we are able to provide: general guidance and advice, insurance, autonomo services, translation, residency consultation, preparation of residency applications, general 'gestoria' services, e.g. change of address, vehicle change of owner, tax returns.
Boat / yacht marine services are also available in Marbella and Majorca.
Property services are currently only available in Costa del Sol.
How much do our services cost?
You can choose individual services, a package, or let us create something bespoke for you.  Price are set based on the type of work, the time required to complete the service and any associated costs.
We have a policy of fair and transparent pricing, and provide a schedule of costs upfront, clearly detailing the fee for our work and any other separate related costs.
Prices start from as little as €49 +IVA.