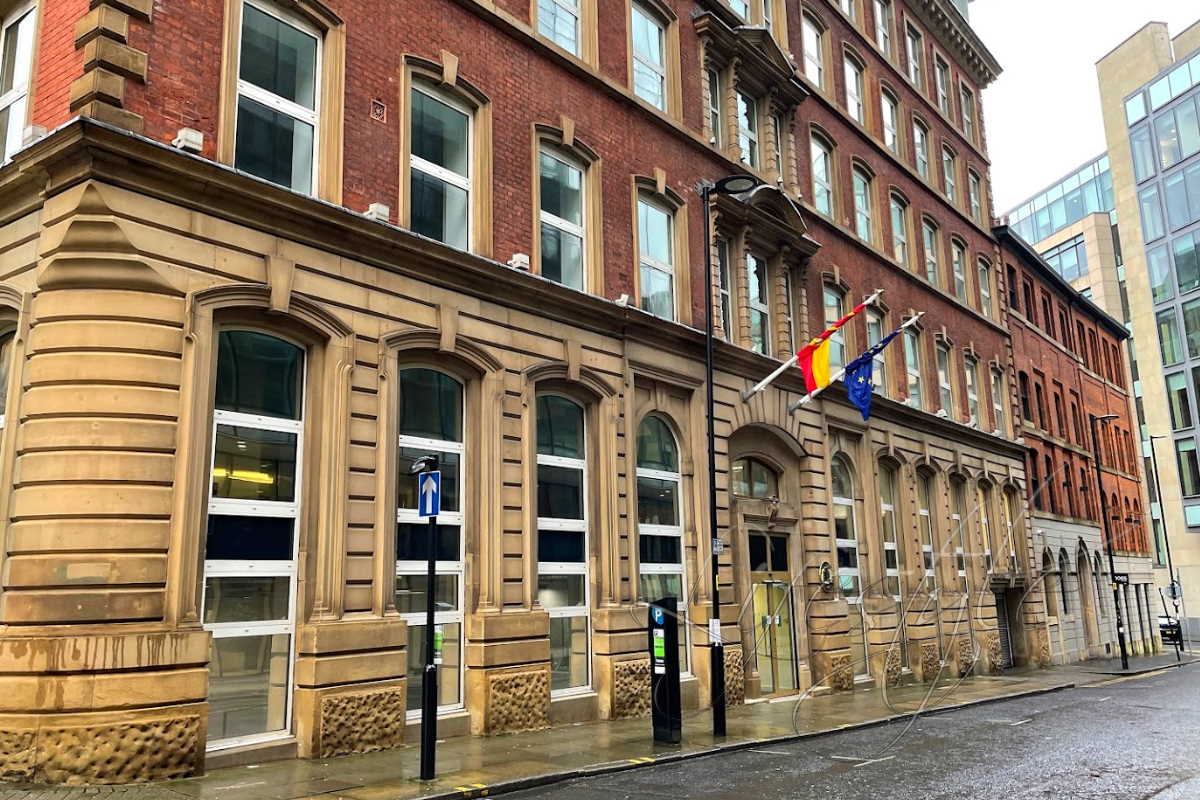 The Spanish Consulate in Manchester covers Central UK.  So if you live in the Midlands, the North West, Isle of Man or Wales, you'll take your application to the BLS International Visa Centre in Salford Manchester, which handles visa processing for the Consulate of Spain in Manchester.
Locations that come under the Spanish Consulate in Manchester
Central England
North West (except for Cumbria): Cheshire, Greater Manchester, Lancashire, Merseyside;
Yorkshire and the Humber: East Riding of Yorkshire, North Yorkshire, South Yorkshire, West Yorkshire.
East Midlands: Derbyshire, Leicestershire, Lincolnshire, Northamptonshire, Nottinghamshire, Rutland.
West Midlands: Herefordshire, Shropshire, Staffordshire, Warwickshire, West Midlands, Worcestershire.
Isle of Man & Wales 
All areas
Address of the BLS International in Manchester
Unit 1, 205 Chapel St
Salford
Manchester
M3 5PF
Opening Hours and Contacting BLS and the Spanish Consulate in Manchester
Applications to the Spanish Consulate in Manchester via BLS are by appointment only.  Its opening times for long term visa applications are Monday to Friday 08:30 to 13:30 hrs, and appointments are booked through the BLS website. (Not currently available).
BLS International Website: https://uk.blsspainvisa.com/manchester/index.php
The Spanish Consulate in Manchester is open from 9:00 to 14:00 hrs.
General Enquiries: cog.manchester@maec.es Visas: cog.manchester.vis@maec.es
Services for Spanish Nationals in the UK
Other Spanish Consulates in the UK
If the area that you live in is not covered by the Spanish Consulate in Manchester, you will need to go to one of the other Spanish Consulates in the UK.
Spanish Consulate in London – South of England, Crown Dependencies and British Overseas Territories
Spanish Consulate in Edinburgh – The North of England, Scotland and Northern IrelandBLS
Need Help Preparing Your Non-lucrative Visa Application to submit in Manchester?
Take a look at our Non-Lucrative Visa Service