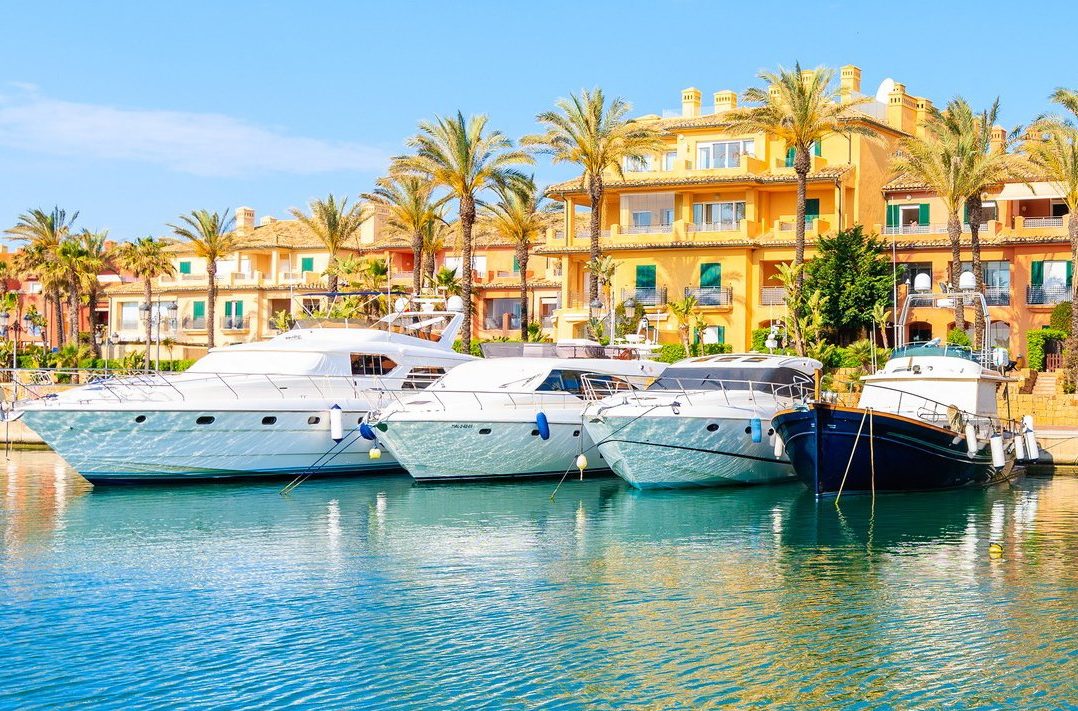 Spain's Golden Visa offers residency to individuals who make a real estate investment in Spain of €500,000 or more.  The Golden Visa scheme has been in existence since September 2013 when legislation for the 'residency by investment scheme' was passed.  The aim being to attract foreign investors at a time when the economy of Spain was not in a very good place.  Since it's inception, over 25,000 foreign investors have benefited from the scheme.
The scheme is open to nationals from non-EU or third countries, and has so far been most popular with investors from China, Russia and the USA.
What does Spain's Golden Visa Offer Property Investors?
The Spanish Golden Visa is valid for one year.  During this time the holder of the visa can apply for permission to reside in Spain and get a residency card, better known as a TIE, tarjeta de identidad de extranjero .  Golden Visa residency permission is initially granted for 2 years and is renewable indefinitely providing the minimum level of investment and other eligibility requirements are maintained.  It is possible to apply directly in Spain for residency under the 'Golden Visa' scheme, without actually having to apply for a visa.
A Visa for Residence, Work, Travel & Part Time Living in Spain
Spain's Golden Visa residency allows holder and their family to remain in Spain for an unlimited period of time.   Time spent in Spain does not count towards the Schengen limit, so travel in the rest of the Schengen area up to 3 months out of 6 months, is also still possible.
Spouse or legal partner, children under 18 years and dependent ascendants can also obtain residency under the Golden Visa scheme.  So the entire family can benefit. The investor and family members can also work or run a business in Spain if they so wish.
Unlike the Non-Lucrative and other types of residency, there is no minimum amount of time that must be spent in Spain to keep residency.  This makes the Golden Visa ideal for British 'swallow', owners of second homes, who want to spend the winter months in Spain, typically around a couple of months at the end of the year, and 3 months at the beginning of the year before the summer.
How does a Property Investor Apply for a Golden Visa?
The Golden Visa holder is not required to travel to Spain to apply for the visa, and the visa is the type where the application can be made by a representative.  The application can be made via the Spanish Consulate in your home country, in which case a visa is issued.  If the applicant is already in Spain, residency permission can be applied for directly through the Ministry of Inclusion Social Security and Immigration's Large Business Unit 
The 'Golden Visa' investor has to apply in person for a TIE once residency permission is granted.  A holder of a Golden Visa can apply for residency anytime during the one year validity of their Golden visa, and up to three months after its expiry.
You must be legally present in Spain to apply directly for residency permission under the Golden Visa scheme, (without the need to first obtain a visa).  If you are able to apply directly for residency, you do not need to apply for a visa via the Spanish Consulate.
Summary of Property Investor Golden Visa General Requirements
The applicant must:
Have a valid passport with at least 1 year before expiry
Not have entered or stayed illegally in Spanish territory
Not have been refused entry in any of the 26 Schengen countries
Have sufficient financial means to cover personal and family living costs (€27,000 for the applicant plus €7,000 for each family member)
Be 18 years or over, with no criminal record in Spain nor in the countries where they have resided in the previous 5 years
Have public or private health insurance with an insurer authorised to operate in Spain
Have purchased property in Spain (after September 2013) amounting to an overall net investment of €500,000 or more
Provide certificate from the land registry to prove their investment.
FAQS About the Spain's Golden Visa
CAN THE GOLDEN VISA PROPERTY INVESTMENT BE MADE USING A COMPANY
Yes, the investment can be made through a company or other legal entity provided:
i) The company or legal entity is not located in a tax haven.
ii) The applicant has the majority of the voting rights in the company and is fit enough to appoint and dismiss the majority of the company directors.
ARE THEIR RESTRICTIONS ON THE USE OF THE GOLDEN VISA PROPERTY?
There is no restriction to the use of the property by the investor.  They can live in it or rent it out.  Commercial property is also a qualifying investment under the Property Investor Golden Visa Scheme.  If the property is sold, then the investor and any beneficiary family members lose the right of residence.
WHAT ABOUT TAX RESIDENCE UNDER GOLDEN VISA RESIDENCY?
As the investor is not required to stay a minimum time in Spain, tax domicile is not affected unless they make Spain their country of habitual residence, i.e. the country in which they spend the majority of their time.  The starting measure for this is the 183 day rule.  You are deemed to be a Spanish tax resident if you spend 183 days or more in Spain during any one calendar year.  Spain would also be deemed to be your country of fiscal residence if for example you spent 180 days in Spain, 120 in the UK and the other 65 in another or other countries.
DOES THE GOLDEN VISA OFFER PERMANENT RESIDENCY?
Golden Visa residency can lead to permanent residency in Spain, independent from the investment.  To obtain permanent residency the holder of the visa must prove effective residence, no more than 2 month absences per year or 10 months in total throughout a qualifying period of 5 years.
HOW LONG DOES IT TAKE TO GET A GOLDEN VISA AND OR RESIDENCY PERMISSION?
The Golden Visa applications processed by the Consulate is usually granted within 10 days of submission. The residency permission applications are processed electronically.  Whilst it is stated that they will be process within a maximum time limit of 20 days from submission, in practice the processing time is at least double that.  If queries are raised the process takes longer.
If you need more information or advice about getting a Golden Visa for residency in Spain, or would like to employ the services of a professional company that specialises in Spanish residency visas, we'll be glad to assist.  Please feel free to get in touch, or take a look at out Golden Visa Residency Service.
If you're looking to get residency in Spain, but don't qualify for the Golden Visa, read about the Non-Lucrative Visa for British Nationals.
Phone/WhatsApp (+34) 951 77 55 44 / (+44) 033 000 10 777