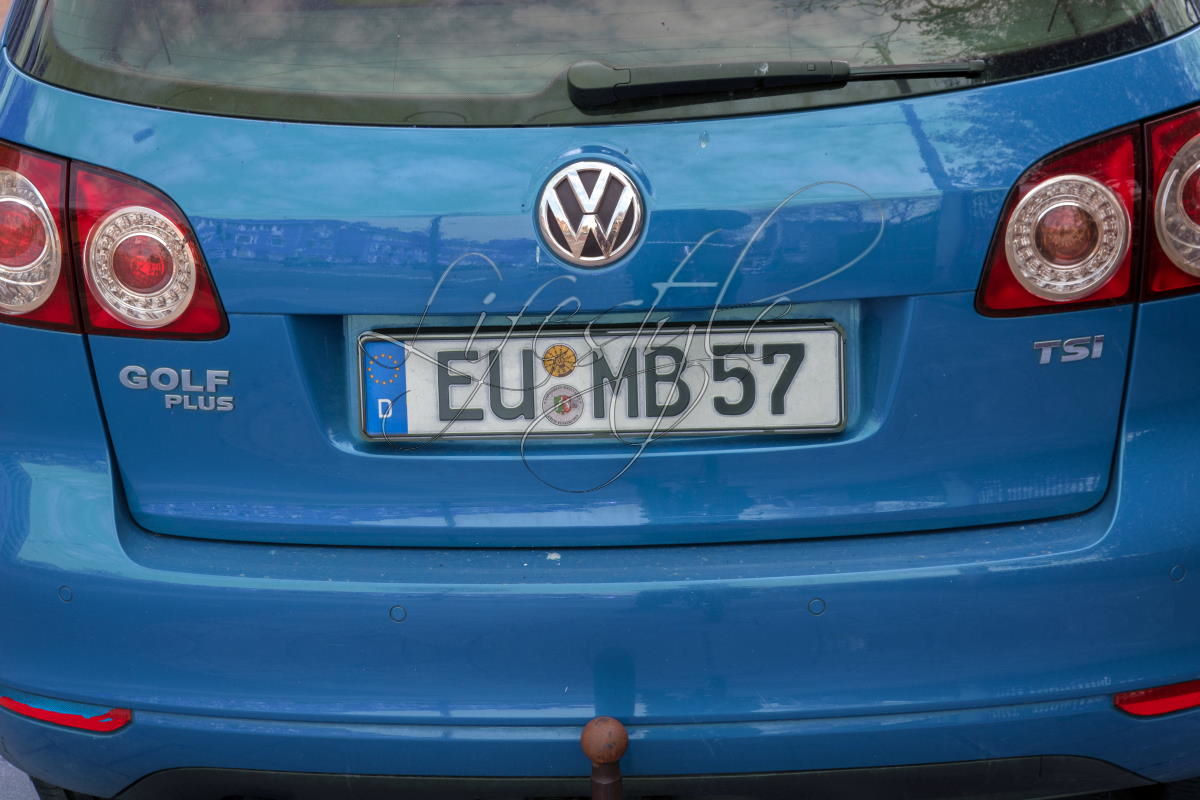 There are a few steps involved in the process for registering a car from and EU country in Spain.  Fortunately because of European standardisation, or homologation as it's known, in most cases, provided you know the steps, it's relatively straight forward.
The following is a basic run through of the steps and process.
Certificate of Conformity
One of the first things you need is a Certificate of Conformity or CoC.  A lot of vehicle manufacturers in the EU provide these with their new vehicles, so if you bought your car new you may have one.  If not, you can request one from the manufacturer, or alternatively, employ a Spanish vehicle technical engineer to document the specification of the vehicle and provide a technical report known as a 'ficha tecnica reducida'.
Some manufacturers will provide a CoC free of charge, if not a CoC or 'ficha tecnica reducida' will cost between €75 to €150
Vehicle Accessories
If your vehicle has accessories such as tow bar or side steps for example, that were not factory fitted, the accessory must have a conformity serial number plate to confirm that it conforms standards and is correct for the vehicle.  The inspection centre (ITV) will insist on removal of any accessories that do no have a serial number plate.
Vehicle Technical Inspection (Inspeccion Tecnica de Vehiculos – ITV)
Once the vehicle has its certification document, it has to undergo an official inspection to confirm that the vehicle tallies with it's certification and that it is also roadworthy.
It is at this part of the process that knowledge, experience and expertise, (or lack of it) can add to costs, be that in time, or actual money wasted.  If there are problems with the vehicle they'll need to be resolved.   If you're employing a company to handle the registration process for you, they will normally check the vehicle for potential issues, highlight, them help you resolve them, or find a way around.  They will also check the common road worthiness things like tyres, warning lights etc.
The ITV test fee is around €150
Taxes to Register a UK car in Spain
In most cases a local tax has to be paid to the townhall of the municipality in which the car is to going be registered.  This tax is known as IVTM.  For some cars a Special Registration Tax also applies.
Road tax rates are set by the town hall (Ayuntamiento) of the municipality, and are based on the power rating of the vehicle.  Electric vehicles often get subsidies reducing the amount by as much as 75%..
Special registration tax base for calculating the amount to be paid is taking an 'official new value for the vehicle, and applying a depreciation factor according to its age.  The applicable rate depends on the vehicle CO2 emissions.
Special registration tax depreciation allowances and tax rates
Vehicle age up to 1 year = 100 %
From 1 year, up to 2 = 84 %
From 2 years, up to 3 = 67 %
From 3 years, up to 4 = 56 %
From 4 years, up to 5 = 47 %
From 5 years, up to 6 = 39 %
From 6 years, up to 7 = 34 %
From 7 years, up to 8 = 28 %
From 8 years, up to 9 = 24 %
From 9 years, up to 10 = 19 %
From 10 years, up to 11 = 17 %
From 11 years, up to 12 = 13 %
More than 12 years = 10 %
Tax Rate based on emissions (emissions levels have temporarily been increased to reduce tax)
Less than 120g/km = 0%  / Temp 144g/km
120g/km up to 160g/km = 4.75% / Temp 144g/km to 192g/km
160g/km up to 200g/km = 9.75% / Temp 192g/km to 240g/km
200g/km or more = 16.9% / Temp above 240g/km
The temporary increased emissions levels are effective until 31st December 2021.
Special Registration Tax Calculation Examples
Vehicle date first reg 01/01/2014 depreciation band 7-8 years 28%
The calculation is as follows: Vehicle new value X depreciation % divide answer by 1.28 and multiply by applicable tax %
BMW320 d Touring 1995cc 114g/km new value  €31000     ( 0 tax emission below 121 g/km )
BMW320 i Touring 1995cc 143g/km new value €26800          €26800 X 28% / 1.28 X 4.75% = €278.47
Under the temporary emissions figures, this vehicle is exempt saving €278.47 in tax
BMW320 i Touring Aut. 1995cc 164g/km new value €29900          €29900 X 28%/1.28 X 9.75%  = €637.72
Under the temporary emissions figures, the lower tax rate of 4.75% applies reducing the tax to €310.68
BMW335 i Aut. 2979cc 202g/km €39700          €39700 X 28% / 1.28 X 16.9% = €1467.66
Under the temporary emissions figures, the lower tax rate of 9.75% applies reducing the tax to €846.73
As you can see the emissions make a big difference.  In recent years, manufacturers have greatly reduced their vehicles emissions, which means that many new cars attract little or no special registration tax.
Fees to register a car from an EU country in Spain
To finally complete the registration of a car from an EU country in Spain, you will pay a fee to the traffic department the DGT.  If you're doing it yourself, this is the only cost at this last stage apart from of course your time.  If you're using a gestoria, their fee would usually cover presenting your paperwork to trafico, but not the trafico or tax presentation fees.
DGT fee = €100
Colegio de Gestores & tax presentation fee = €50 
Temporary plates cost is around €150 
(note special registration tax, if applicable, may have to be paid when you apply to get temporary plates – see Taxes below)
Paying someone to register a car from an EU country in Spain
Gestoria
A gestoria specialises in administrative processes, so if you employ one, to help you register your non-EU car in Spain, check whether you're paying them just to take care of paperwork, or to take care of managing the whole process of importing your car and getting it registered onto Spanish number plates.
A gestoria will typically charge between €100 to €300 depending on what they include in their service.
Specialist
A company that specialises in registering a cars in Spain, will take care of the whole process, and will therefore usually charge more that a gestoria.
If you decide to use a specialist, ask for recommendations from people.  Avoid the many individual one man band's that offer vehicle registration services, and choose an established company that has a proven track record evidenced by it's customer reviews and testimonials.  Make sure you get them to provide you with a full breakdown of the costs, and ask for receipts of taxes and other costs that they handle on your behalf.  It is not uncommon for unscrupulous individuals to take money and not finish the job, or charge excessively by inflating the tax and pocketing the difference.
Agent fee = €250 – €500
Phone / WhatsApp (+34) 951 77 55 44 / (+44) 033 000 10 777