When it comes to legal matters in Spain, it's equally important to have a professional that you can communicate with, and who understands you, as one with relevant experience and expertise.
Legalities can be difficult to comprehend in English.  Trying to handle legal matters in Spanish, or conversely in English with someone who's speaks it as a second language, can expose you to mistakes and misunderstandings.  Our legal team are native English and Spanish speaking Lawyers and Legal Consultants, who are specialised in handling the formal affairs of British, and other European nationals in Spain.
Legal Services in Spain Made EasyⓇ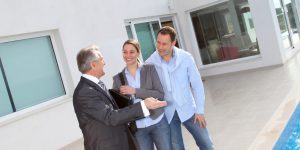 Property Conveyance
Buying a house is a big commitment, and presents lots of considerations.  When buying a home in Spain, you have even more to think about.  Our legal conveyance service takes care of everything you need, and more, ensuring smooth and timely completion or your purchase.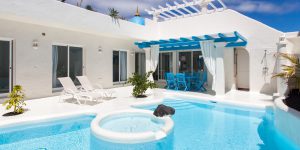 Non-Residents
When you own a holiday home in Spain, you want the reassurance that your property and related affairs are taken care of properly.  Our legal services for for non-resident owners of property, take care of all the essentials, and anything else that you need us to.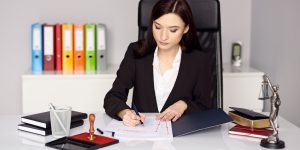 Family Law
Our Lawyers offer a wide range of services to clients who require help with family related issues in Spain.  From civil partnership and marriage legal agreements, to matters of custody, financial settlements, separation or divorce, the full spectrum is covered.
Our highly experienced independent Spanish lawyers, provide our Made EasyⓇ Legal Services, with the support of our Service Administration and Consulting Team.  We speak your language, and understand exactly what you need when it comes to all things legal in Spain.
Legal Services for Every Need
      Personal Legal Services
Litigation and Representation
Divorce & Family Law
Wills & Inheritance
Property Legal Services
Buying and Selling Spanish Property
Landlord & Rental Agreements
Non Resident Returns
Business Legal Services
Buying a Commercial Property
Incorporating a Company
Running a Business
Why Use Our Legal Services?
Unfortunately in Spain, the 'best interest of the client' may be clouded by the professional's own 'personal or business agenda', we assure that you and your interests are alone are paramount.
Ability to communicate perfectly is an obvious consideration.  Our legal consulting team can look at your specific circumstances and give you the information and guidance that you need, plain and simple, in language that you understand.
We also take into account your overall position, which may include matters outside of Spain which require specialist knowledge, e.g. financial or tax related matters in the UK.
We will always be straight with you from the outset, and tell you what you need to know, even if it not what you want to hear.
All LifeStyle Group Lawyers are registered with the 'Colegio de Abogados' (Malaga).   They are experts and with decades of experience advising British and other foreign clients in Spain.
Whatever your situation, our Legal Services team will ensure the best results for you, and make sure your legal matters in Spain are Made Easy
Other Benefits & Advantages
Transparent Charging
You will always know where you stand, and there are never any hidden surprises with our policy of transparency, full disclosure and fair charging.
Complimentary Services
Initial consultation is always at no cost, and you get the benefit of access to our general Made Easy team, with complimentary services included free of charge.
Professional Associates
Our panel of carefully selected professional partners and associates is continually growing and are on hand to assist with even the most complicated situations.
Coming Soon Made EasyⓇ Real Estate
Launch Offers – Discounted Seller Fees, FREE Buyers and Seller Packages, Legal Fees Paid, Cashback on Purchases.  Just some of the perks you will soon be able to benefit from with LifeStyle Group Made EasyⓇ Real Estate Services.  Don't miss our exclusive offers – register now