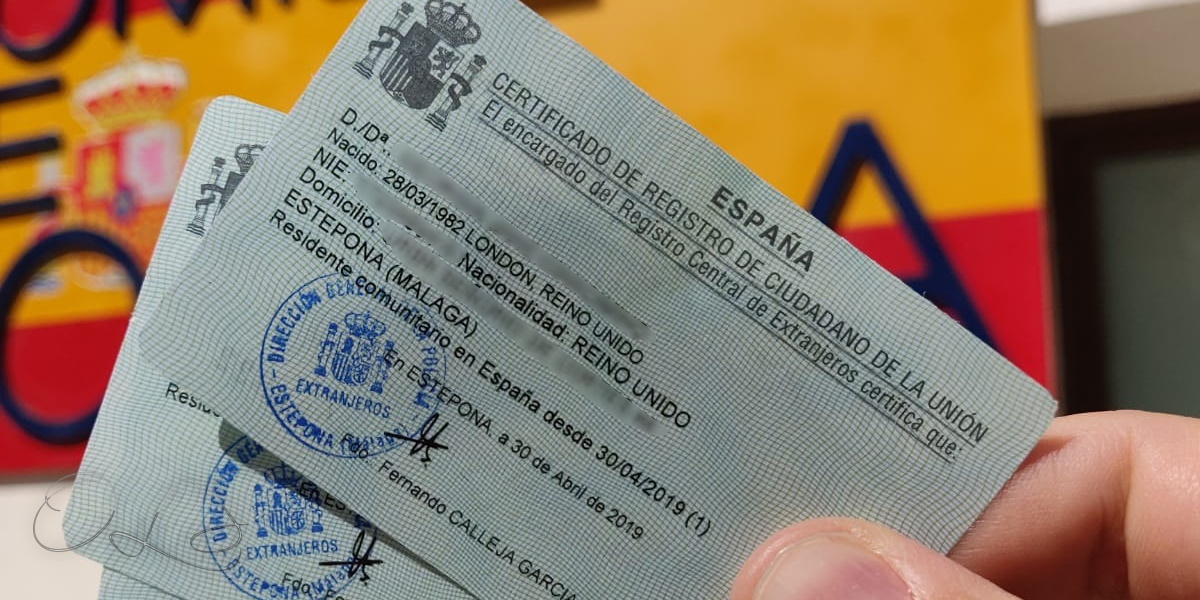 NOTE FOR BRITISH NATIONALS
The UK is no longer part of the EU.  British citizens / UK nationals can no longer apply for the Spanish residency certificate for citizens of EU countries.  As of 1st January third country general immigration rules apply to British citizens.   Nationals of third countries must first apply for a long stay visa before applying for Spanish residency, and then obtain a TIE, 'tarjeta de indentidad de extranjeros'.
We provide more information in this article: Spanish residency requirements for British citizens / UK nationals
Spanish Residency Certificate for Citizens of EU countries
All EU and EEA (European Economic Area) citizens and their family members have the right to visit, live or work in Spain.  A Spanish residency certificate confirms your status as a resident in Spain. For stays of up to 3 months there is no need to register or obtain any Spanish documentation unless you are going to be working, or for example buying a property, in which case you'll need an NIE.  After that period, or if you intend to stay more than 3 months, you are expected to register as a resident.
You are given a residency certificate, or 'certificado de residencia', when you successfully register.  The issue of certificates is controlled by the National Police, (Cuerpo Nacional de Policia).