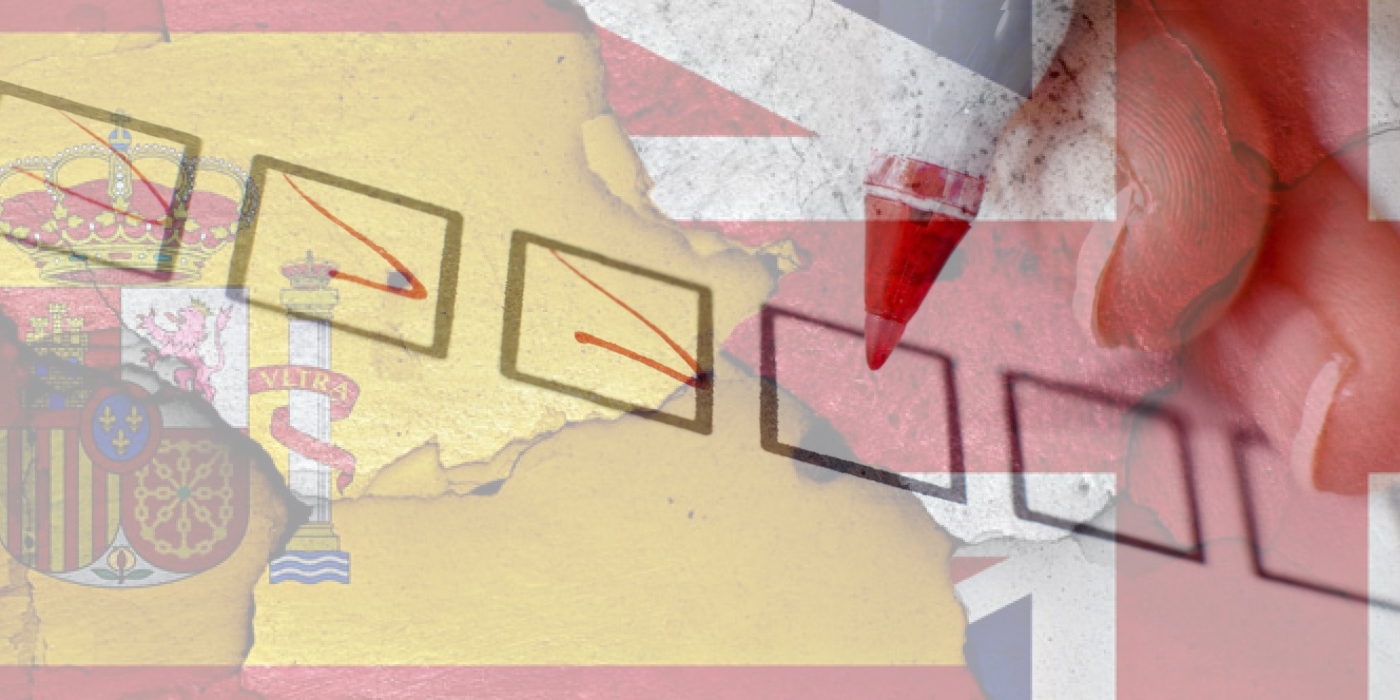 The UK left the EU at the end of January with a withdrawal agreement in place and transition period running until 31st December 2020.
During the transition period, EU rights and freedoms are unchanged.  So British UK nationals can continue to take up residency as EU citizens.  What happens at the end of the year remains to be seen.  For now, the UK and Spanish Governments have made clear what the transition period means for British Nationals in Spain, and what they need to do if they want to continue living in Spain.
According to the withdrawal agreement, UK nationals settled and lawfully residing in Spain before the end of the transition period, will continue to be considered legal residents and keep rights they have had, and enjoyed as EU citizens.
So What do British UK nationals Living in Spain Or Planning to Need to Do?
Everyone has their own set of circumstances, and some will have a lot more to do than others.  Anyone planning to move to Spain from the UK, is well advised to make the move in 2020 if they can.  Indeed many may not even qualify to become resident in Spain next year, and with the end of the year fast approaching, time may be running out for some.
Changes are already underway.  On July 6th the Spanish residency application process for British UK nationals switched from the EU certificate, to the withdrawal agreement TIE, 'tarjeta de identidad de extranjeros'.
In view of this change, we've update our list of the things that British UK nationals living in Spain should do if they can, before the end of the year, to put themselves in the best position to continue enjoying hassle free life in Spain.
British UK nationals who are planning to live in Spain or who have not yet obtained their Spanish residency have a lot to do and not much time if they want to get set up in Spain before the end of the transition period.  The first priority is getting a Spanish Residency Card.
Withdrawal Agreement TIE 'Tarjeta de Identidad de Extranjeros' for British UK Nationals in Spain
Existing Spanish Residency Certificate Holders
The UK and Spanish Governments have long made its clear that the first step to lawful residence, is registering as an EU citizen living in Spain.  Those who have already done this will have a green Spanish EU resident certificate,  (certificado de registro cuidadano de la union).  This certificate confirms the holders rights as an EU citizen under the withdrawal agreement.  The certificate can be exchanged voluntarily for the new withdrawal agreement TIE 'tarjeta de identidad de extranjeros'.  Contrary to many messages being put out by many lawyers, there is no obligation to get a TIE if you already have a residency certificate.  Nor is there a deadline to do so.  This said the process is really straightforward and easy, and the card is useful as it is a full bio-metric national ID card.  T
Read more about exchanging a residency certificate for the withdrawal agreement TIE 'Tarjeta de Identidad de Extranjeros' for British UK Nationals
New Applicants
If you are a British UK nationals applying for Spanish residency the first time, the TIE application process is a lot more involving and has 3 stages.
In the first stage an application along with supporting documentation has to be presented to the Provincial Foreigners Office. The second stage is an application at the National Police Station in your area.  The first application can be presented in person or by a representative, and can be submitted online.
Where possible we will present the first stage electronically, this will mean there is no need to attend an appointment in Malaga. For this a signed authorisation will be required, we will arrange this once we have the process in place and your documents are ready for us to present.
Important application requirements
A permanent address in Spain
Certificado de empadronamiento (padron)
Proof of healthcare i.e. private medical insurance or S1
Proof of financial means
Spanish bank account
Evidence of living in Spain, e.g. shopping receipts, bills etc
TIE applications for British UK Nationals are thoroughly assessed and will be turned down if insufficient supporting documentation is not provided.
Read more about the application process for the withdrawal agreement TIE 'Tarjeta de Identidad de Extranjeros' for British UK Nationals
Exchange UK Driving Licence for a Spanish Driving Licence
UK driving licences are at the moment EU licences, so can be used in Spain and other EU countries.  After you've moved to Spain, you are supposed to register your EU licence with the Spanish traffic authority (DGT), or exchange it for a Spanish driving licence.  When the transition period ends, a UK licence will be treated as a third country licence, which can only be used for tourist visits, and or with an international permit.  UK licence holders living and driving in Spain, therefore need to exchange their driving licence for a Spanish one.  This process is often called 'canje de permiso', or simply 'canje'.
You need to have a residency certificate or TIE to apply to exchange your UK licence, and you also have to be registered on the town hall 'padron'.
Read more about exchanging your UK licence
Register your UK vehicle onto Spanish Number Plates
Whilst we are still in the transition period vehicles brought to Spain from the UK are treated as EU vehicles when registering them in Spain.
When the transition period ends, unless a trade agreement is in place that states otherwise, UK vehicles will be treated as non-EU imports and subject to customs.  This will significantly increase the cost of registering a UK vehicle in Spain.
Read more about registering a UK vehicle in Spain and the transition period
Register for state healthcare
If you work in Spain, either employed or self-employed, and are correctly registered, you should be contributing into the Spanish Social Security system and so you, and your dependant family members will have the right to use Spanish public healthcare.
Pensioners, are afforded access to the Spanish public health system via reciprocal agreements signed between various countries, and gain access via the S1 form.
To access the Spanish public healthcare system, you have to show your entitlement, either through your social security number associated to your social security contributions, or through your certificate of entitlement (S1) if you're a pensioner.
In Andalucia, if you have been resident in Spain for more than 1 year, and do not work or have entitlement through the reciprocal agreement, you can register for healthcare through the convenio especial, which allows you to pay a monthly contribution to get access to state system.
Read more about Heathcare in Spain
What If I can't get my withdrawal agreement TIE before the end of the transition Period?
British UK nationals will still be able to come to live in Spain after the transition period.  The process of applying for the TIE will be much the same as it is now.  The difference will be the qualifying criteria and there may be background checks.  For example at the moment the minimum income accepted as proof of financial means for one person is approximately €5,500 per year.  This will rise to nearly €26,000.
If you don't have a residency certificate, but were resident in Spain before the end of the transition period, you will be able to apply for a withdrawal agreement TIE, submitting proof that you were lawfully resident.  Things that will support a post transition period withdrawal agreement British national TIE application are:
Being Registered on the Padrón (Municipal register of inhabitants)
The padrón is a list of residents in the municipality.  It's a bit like the electoral roll in the UK, and it's mandatory by law, for anyone who lives in Spain (183 days of more) to register.  If you are a part-time resident, you can register voluntarily.  The padrón certificate, 'Certificado de Empadronamiento', issued when you register, is official proof that you live at an address in Spain.
Read more about Registering on the Padron
Being Registered to pay tax as a resident, paying tax and completing obligatory declarations
Many British UK nationals legitimately working in Spain only have an NIE.  Living, working and paying tax in Spain is clear proof of lawful residence.
Living in a Spain and not paying tax when you should, is of course not lawful, whether done knowingly or in ignorance.  If you live in Spain, Spanish taxation applies to your worldwide income and assets, for income and capital gains tax, as well as wealth tax (depending on your net wealth and which part of Spain you live in).  Succession and gift tax may also apply to an inheritance or gift made or received.  Spanish residents also have to declare overseas assets exceeding €50,000.
Being registered as a fiscal resident in Spain, completing tax returns and paying tax as a Spanish resident is strong evidence that someone is settled and residing lawfully in Spain.
Read more about Tax in Spain
Having children in school
If your children have been attending school in Spain, this could also be used to support a case of residence
Other ways for British UK nationals to gain EU citizen Spanish residency
Apart from the above, most of which will be relevant for a the majority of British nationals living in Spain, there are other ways that someone can secure their position and EU citizen entitlements.
Get a passport from another EU country
If you have a parent or grandparent from another EU country, you can often apply for a passport from that country.  You will then hold citizenship of that EU country.  Given the close connection with Ireland, many British have Irish family history and there has been a surge in applications for Irish passports due to Brexit.
Marry someone who is a citizen of an EU country
We're not expecting people to go seek out EU citizen partners because of Brexit, but for those already in a relationship, it's a consideration.   If you are married to, or in a civil partnership with someone who is a citizen of an EU country, you are entitled to residency in the EU.  Similarly, non EU citizen family members, and legal dependants of the holder of the Spanish residency certificate, can apply for residency in Spain, avoiding the more stringent application process and requirements that normally apply to non EU applicants.
Apply for Spanish nationality
Not a consideration for many, but once you've been 'lawfully resident' in Spain for 10 years, you can apply for citizenship.  It's worth noting that under Spanish law, you cannot have dual British and Spanish nationality.  A British national applying for Spanish nationality would have to give up their British nationality.
So there you have it, our transition checklist for British Nationals living in Spain.  If there's something there that you can do that you haven't yet done, we urge you to do it.  If you are unsure about your situation or would like further information about anything in this article, get in touch and we'll be happy help.
Questions about living in or moving to Spain, residency and the transition period?
Call / WhatsApp
or click below to