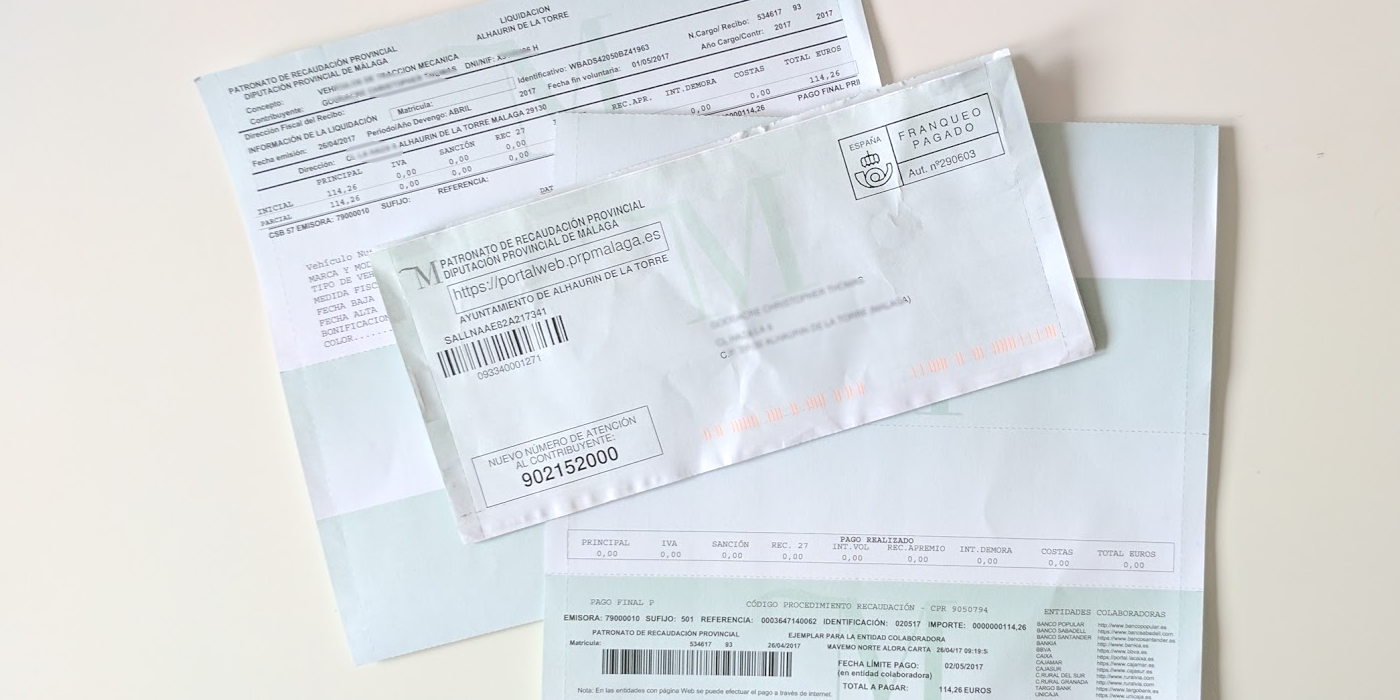 IVTM Impuesto sobre Vehículos de Tracción Mecánica is Spanish vehicle tax, the equivalent of what we refer to in the UK as road tax.
Almost all cars registered in Spain are subject to this vehicle tax, and it's administered and collect locally by the Town Hall.   If you aren't familiar with the vehicle tax system in Spain, you'll find the following useful, to understand it, if not to flag issues, get them resolved and avoid problems in the future.
If you own a Spanish registered vehicle, and by mid May haven't received a bill for vehicle tax, or notification of payment, this could be an indication of a problem relating to details held by the DGT (Direccion General de Trafico) about the registered owner of the vehicle.
The following are some of the things we hear and questions we get asked about Spanish vehicle tax.