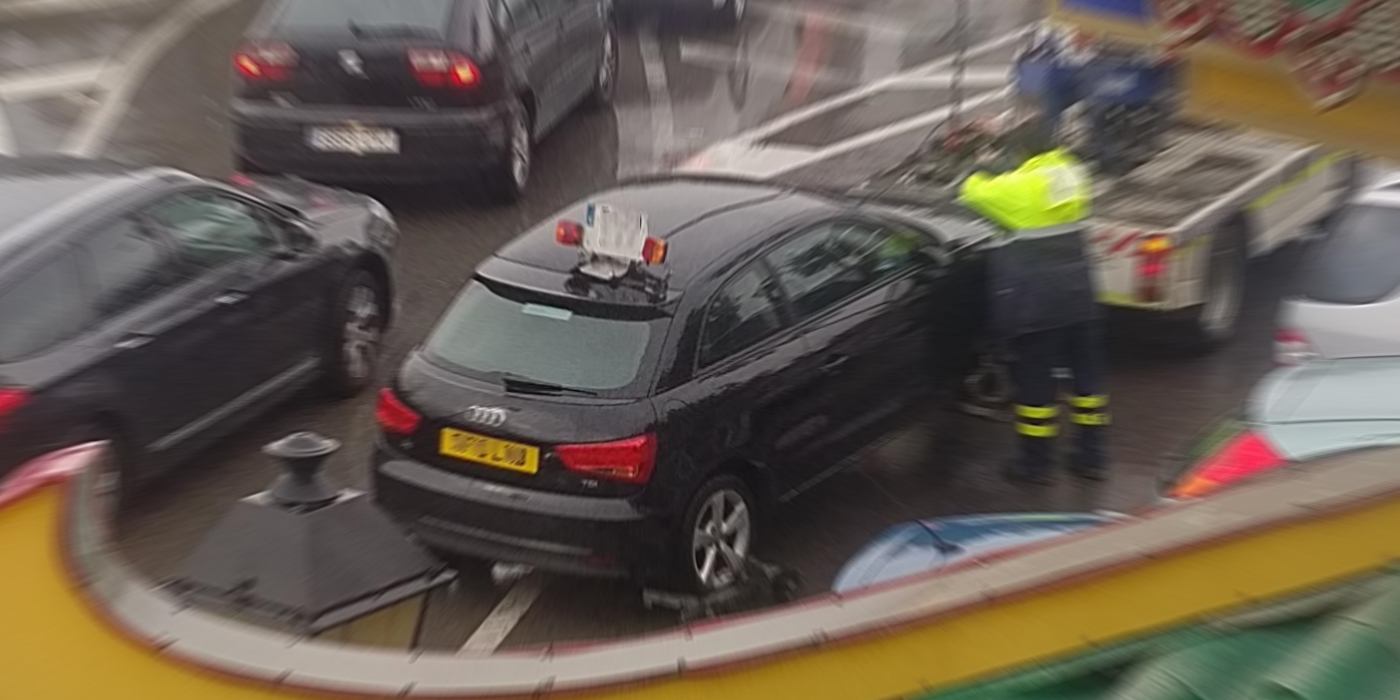 Easter weekend is upon us, and that generally means one thing in Spain, just about everything virtually shut down from Thursday until Monday.
Great if you're planning to take time out and maybe hit the beach, not so good if you are or have been unfortunate enough to get your car taken by the Policia Local Grua this week, in which case a car less Easter beckons.
The Polica Local in Mijas Costa are of course quite justified in their campaign removing UK registered cars that don't have MOT or tax paid from public roads, however of late they are being a bit over zealous and are lifting completely road legal cars as well!
Based on the cases we've seen, it appears that where the online vehicle check, for example on MOT returns, 'no details held', the Police are assuming guilty until proven innocent.  The DVLA register of course doesn't hold MOT details for most cars under 3 years as MOT isn't required, so unfortunate drivers of relatively new UK registered cars are being grossly inconvenienced.
What to do if Policia Local take your car
In all cases you will have to pay the pick up truck charge plus a storage for each day your car has been held.
If you car wasn't parked correctly or somewhere it shouldn't have been, there will be a fine and a pick up charge. You will be asked to produce your driving licence to retrieve the vehicle.
There could also be a fine if the police deem your vehicle to have not been legally insured at the time they picked it up.
If your vehicle is legit, i.e. has MOT and Tax – you will probably be asked to provide proof that your car has both MOT and Tax or is exempt.  You will also be asked to produce proof of where you are staying.
If you live in Spain or have a Spanish licence or Residencia, things can get complicated.   Policia Local are logging vehicle registrations and then picking up any that they subsequently come across 6 months later.  The assumption they are making is that if the car has been in Spain 6 months or more, so must it's owner, therefore they must be resident. So they expect the car to be put onto Spanish number plates. These cases are more complicated and requirements will vary depending on individual situation.
If your vehicle has MOT but no Tax – you will need to tax the vehicle and if the police are satisfied that there is no question about whether you live in Spain and your other documentation provided they will release your vehicle.
If it has no MOT – regardless of whether it is taxed or not, you will be asked to put your vehicle onto Spanish number plates.  To get it released, you will need temporary green P (provisional) number plates.  For these you will need to pay the relevant registration tax, amend your existing insurance or take out a new policy. These provisional plates give you 60 days to get your vehicle registered onto Spanish number plates.
Getting things done which involve the authorities over the Easter weekend will be more tricky than usual, and you could well find you get nowhere until next week.
If you need help to get your car back, we can get most UK vehicles released to their owners in hours, and when it comes to getting Spanish number plates for UK cars, we are experts.
Easter Car Rescue Hotlines
(+34) 951 255 877 or (+44) 033 0001 0007